2018: Year of Achievement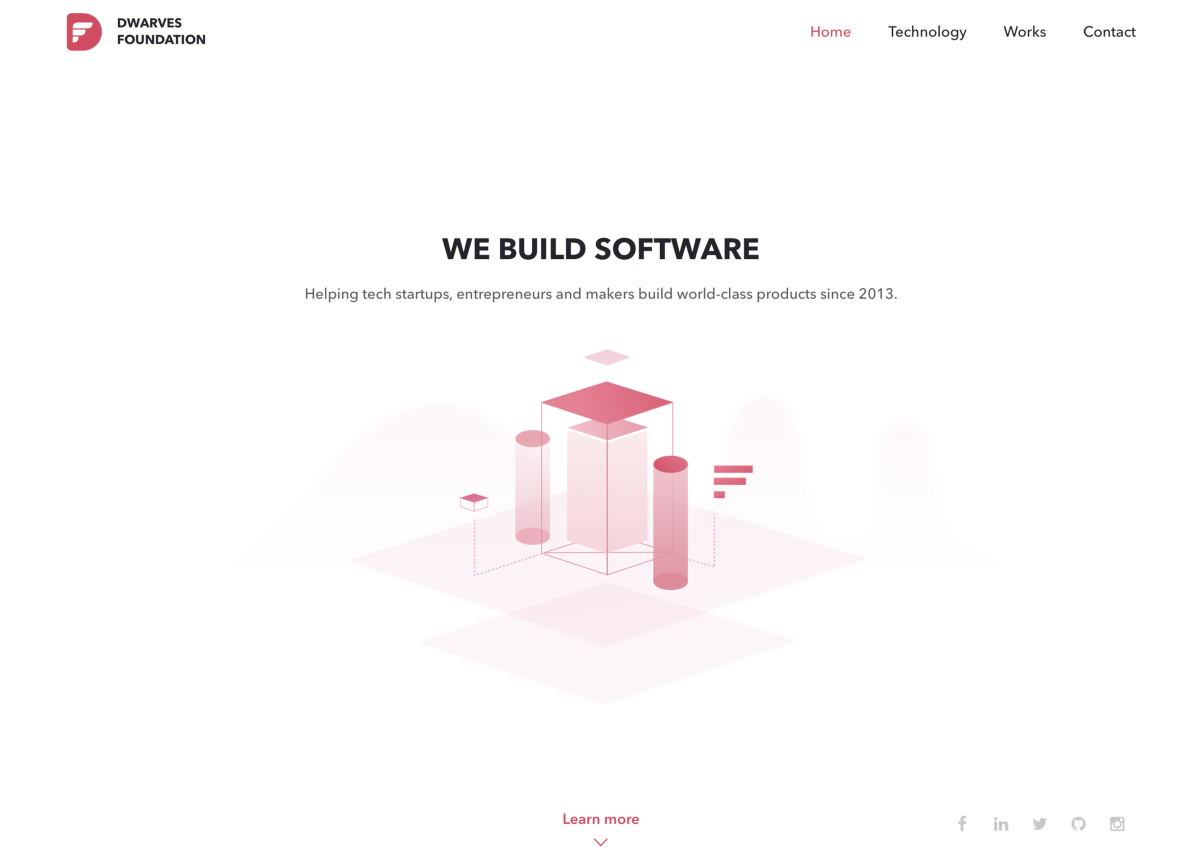 Dwarves Foundation is a software development firm that based in South East Asia. Starting in 2014, we use cutting-edge technology to help tech startups, entrepreneurs and makers to deliver world-class software products.
The Dwarves of the Year
Many endeavors have significantly been made by our Dwarves to keep our boat moving over the past year. We have seen the sweat they drop. We have seen the effort they give. We have seen the time we spent together and we cannot stop ourselves treasuring those moments. It gratifies the team to eventually hold an award for the Dwarves of the year.
We understand that success does not come by accident. Breakthrough arrives after hours of working and trying. It pushes us through many considerations to finally reach to these three top-notch nominees among those remarkable hard works: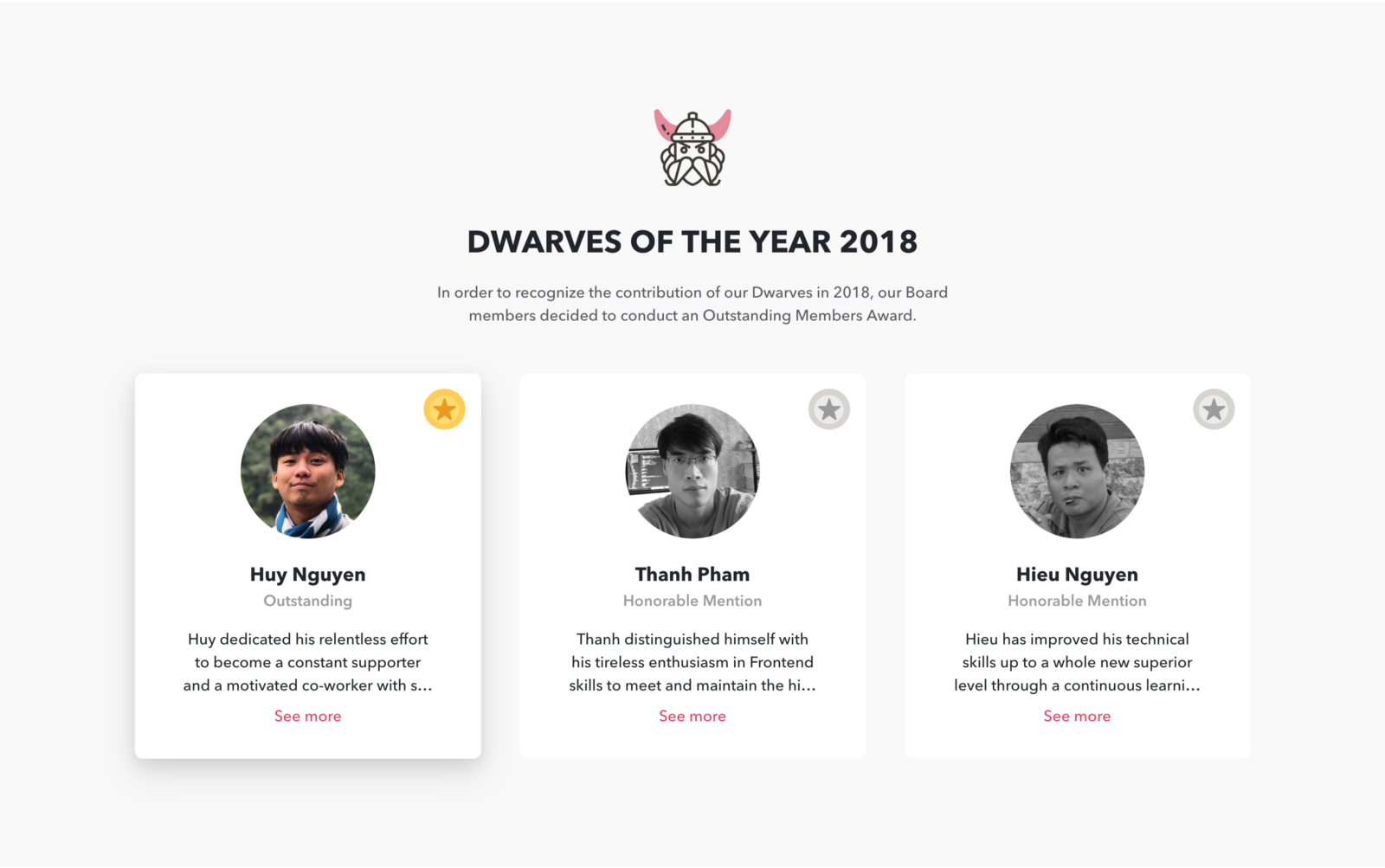 Huy Nguyen — Outstanding
Considered for his dynamic contribution, Huy distinguishes himself for being enthusiasm towards the work. His striking performance was shown throughout multiple products. Appears to be the frequent workaholic who dedicates his time more than others, Huy did achieve a remarkable growth. Beside successfully improving the internal competency, Huy is highly recognized for being a dedicated trainer for interns and co-workers.
Thanh Pham — Honorable Mention
Thanh differentiates his work performance during the process of development which assigned him the superior skills on visual and animation. Apart from being a devoted employee, he also plays an integral part of backing up the team and training front-end juniors. Nevertheless, Thanh finds himself hard to fit in with other Dwarves, which explains the reason his ability in leadership is still in need of improvement.
Hieu Nguyen — Honorable Mention
Along with achieving breakthrough change on technical skills and meeting deadline on time with high standard workability, Hieu is well known for being proactive and eager to learn new things. Hieu also proves himself as an adept for new Dwarves to look up and get feedback from. Though he truly give his best for the work, Hieu's limited ability of teamwork and leadership still prevents him from being more outstanding.
As there is nothing that can help us measure the contribution you have put, we decided to conduct the award by different means. They are expected to claim the prize based on their titles both in cash and in kind, along with a certificate of recognition as a proof of accomplishment, as well as being honored on our Hall of Fame. Every single piece of trying helps us gradually expand the picture. Live long and prosper has been chosen as one of the mindsets to constitute our woodland from the very first day.
For the sake of that to happen, we understand that their benefit comes parallel to the team. So it will be dead wrong if you think there is a benchmark for the means of award. At Dwarves Foundation, recognition does not work that way. The more they contribute, the more guerdon they receive.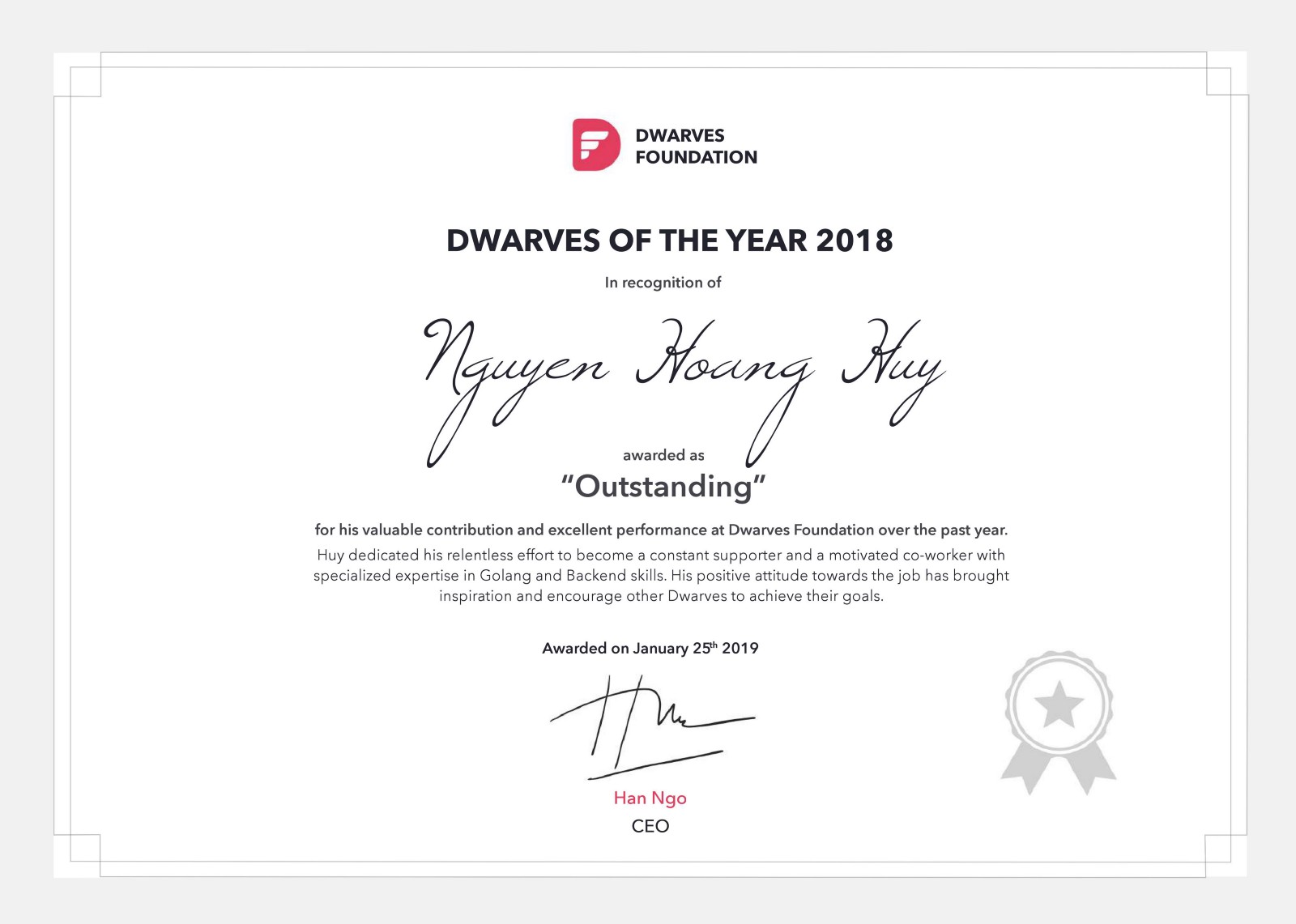 2018
2018 has been a fulfilling year for us with many achievements.
We adapted the new team structure; we redefined things we value.
We doubled the office space. We welcomed new dwarves to join us.
We scaled up from 15 to 40ish with all the smart people gathering around and commit to the dream of building our first global software firm.
We learn new ways to get things done; we live by that for a cutting edge product quality. And we wrap it up with the tedious belief of a better triumph.

Everything is just the beginning of our first chapters and it couldn't be that great without you. I'm very thankful for all the contributions that you have made and looking forward to 2019 with all of you.
---
We are hiring
As we are expanding in 2019, we are looking for more Dwarves joining us. Find yourself a seat at: https://dwarves.careers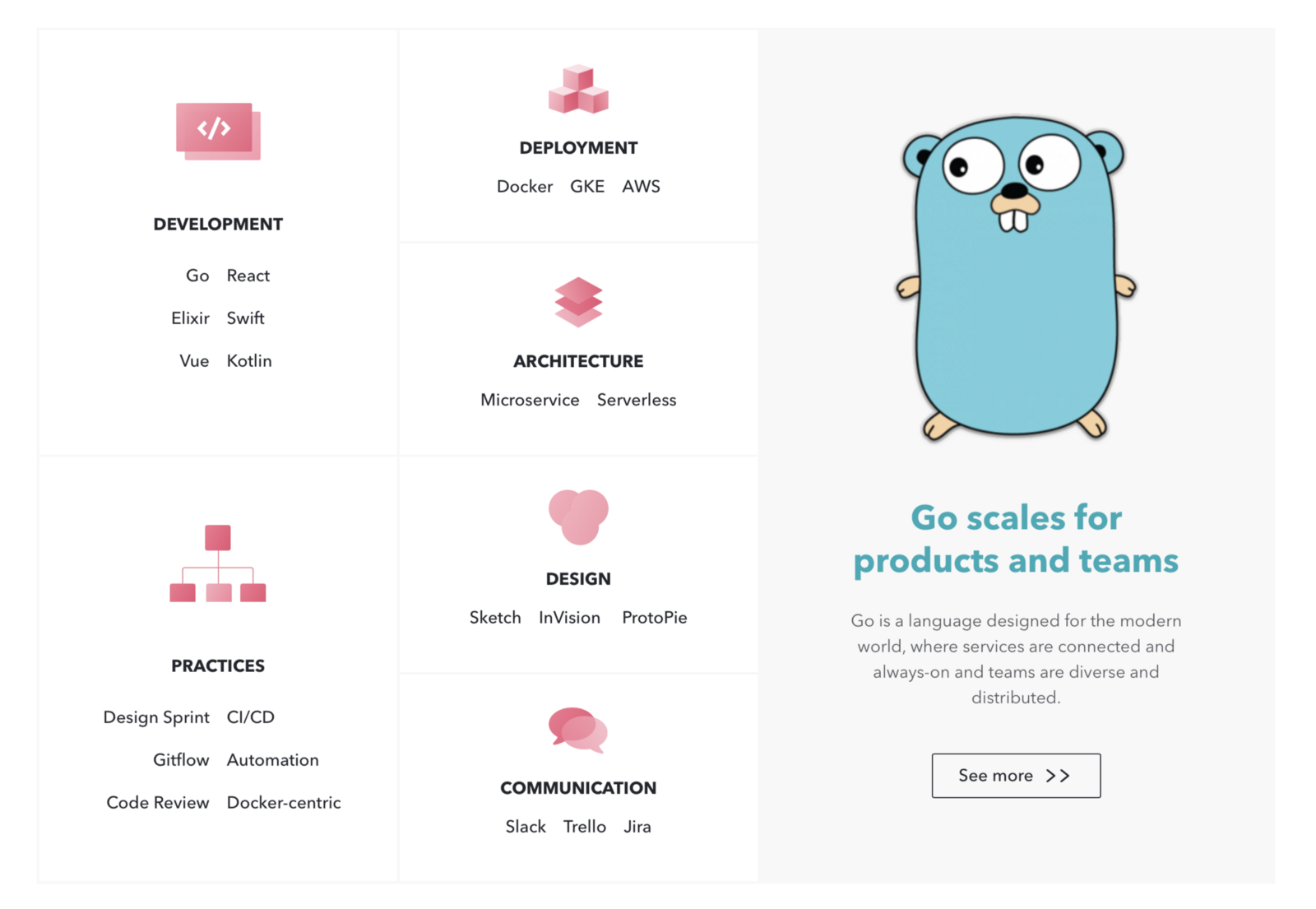 Read more at: Medium